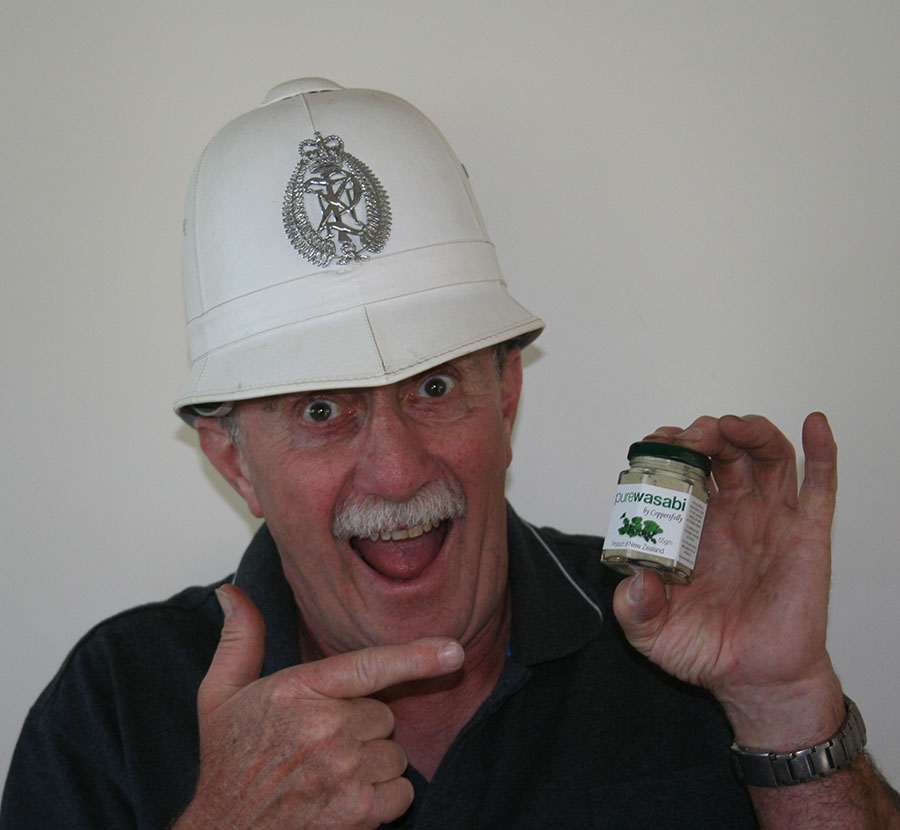 Why Coppersfolly?
In the days of old, when knights were bold, the owner of purewasabi used to serve in the New Zealand Police. It was a good job with plenty of excitement and variety from chasing criminiminals, to finding lost things like kids and people and even stuff that was being stolen. It was fun jumping out of helicopters or scaring the bejingos out of miscreants caught in the act, but as he got older the night shifts got longer and colder. Leaping fences in the dark of night paid a heavy toll on his creaking bones, so he took his pension and said fond farewells to his colleagues and cohorts and looked for a quieter life.
The pension was, ok… sort of… but he still yearned for adventure, chance and challenges so he took up growing wasabi. Many said it was a most stupid thing to do, crazy, foolish, a real folly (and they weren't wrong). So with inspiration that only a wife could supply, purewasabi by Coppersfolly Ltd was born and a unique, very special product was launched. The rest is history, but a history still being written, with a lot of enthusiasm and real gratitude to the wonderful chefs, shops and people that he meets and interacts with every day.
So now you know where the name came from. Thanks for making my 'folly' so enjoyable. I hope you enjoy our unique purewasabi and as we grow I will always appreciate hearing from you.
Kind regards
Fenton
We would love to hear from you
If you have any feedback or enjoyed your purewasabi please let us know!
Regards
Fenton
purewasabi by Coppersfolly Limited
409 Ellesmere Road
RD2
Christchurch 7672
New Zealand
Phone: +64-3-325 2166